How To Use Your Email Safely Online
You are here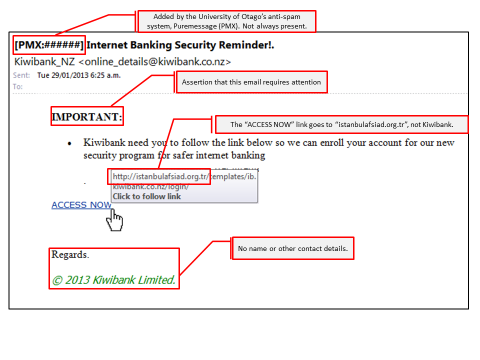 What is an Email ?
An email or e-mail (Electronic mail) is a method of exchanging messages ("mail") between people using electronic devices. ... Some early email systems required the author and the recipient to both be online at the same time, in common with instant messaging.
Email is both an excellent communication tool and also a way that Institutions, organisations, companies can inform you about their latest products and services. However, email is frequently used to deliver unwanted material which is at best, annoying and at worst, malicious – causing considerable harm to your computer and yourself.
Lately, emails have become a loophole through which people gain access to you and your device, they are a number of ways through which the your of email can be compromised and abused. below, we look at the most common forms through which our emails can be compromised.  
Spam or Junk emails
Spam email is a form of commercial advertising which is economically viable because email is a very cost-effective medium for the sender. If just a fraction of the recipients of a spam message purchase the advertised product, the spammers are making money and the spam problem is perpetuated.
While Junk e-mail is often sent as "spam", a single e-mail message broadcast to hundreds or thousands of unknowing recipients - and is also usually "anonymous" in that you cannot write back to the address that is listed as the sender of the message.
The vast majority of email sent every day is unsolicited junk mail.
 Examples include:
Advertising, for example online pharmacies, pornography, dating, gambling etc.
Get rich quick and work from home schemes.
Hoax virus warnings.
Hoax charity appeals.
Chain emails which encourage you to forward them to multiple contacts (often to bring 'good luck').
How spammers obtain your email address
Among the ways spammers obtain your email include;
Using automated software to generate addresses.
Enticing people to enter their details on fraudulent websites. 
Hacking into legitimate websites to gather users' details.
Buying email lists from other spammers. 
Inviting people to click through to fraudulent websites posing as spam email cancellation services.
From names/addresses in the cc line, or in the body of emails which have been forwarded and the previous participants have not been deleted. 
The very act of replying to a spam email confirms to spammers that your email address exists.  
How to spot spam
Spam emails may feature some of the following warning signs:
You don't know the sender.
Contains misspellings (for example 'p0rn' with a zero) designed to fool spam filters.
Makes an offer that seems too good to be true.
The subject line and contents do not match.
Contains an urgent offer end date (for example "Buy now and get 50% off").
Contains a request to forward an email to multiple people, and may offer money for doing so.
Contains a virus warning.
Contains attachments, which could include .exe files.
The risks include;
It can contain viruses and spyware.
It can be a vehicle for online fraud, such as phishing.
Unwanted email can contain offensive images.
Manual filtering and deleting is very time-consuming.
It takes up space in your inbox.
The few tips mentioned here will help you keep your email safe. Please read more by clicking the link  https://www.scientificamerican.com/article/how-do-computer-hackers-g/
For more inquiries email us at helpme@dicts.mak.ac.ug.