The Future Of 5G
You are here
By Ssaka Spencer Mark, June 27 2019
From the first mobile phone to 4G LTE, the telecommunications industry has changed plenty in just a few decades. We've jumped four G's, or generations, very quickly. Now the market is  break into the fifth generation, which promises 100 to 1,000 times the speed of 4G LTE. That means you might be able to download a full-length movie in a matter of seconds. More important, 5G will enable a new wave of ultra-efficient, Internet-connected devices.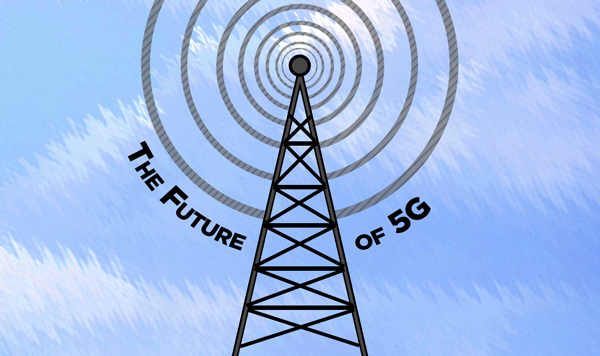 But what is 5G really, what kind of benefits will it provide, and when will it actually arrive?
Sooner than you might think. The 5G standard has been finalized, and carriers have acquired the spectrum they need for next-gen speeds. Rollouts of 5G networks have already begun, with all four major carriers planning to launch the service in several cities early this year.
After interviews with numerous experts in the field and representatives of device and component makers over the years, we have a good idea of what to expect, and when. Here's everything you need to know about 5G.
The Latest News (June 2019)
A reputable Apple analyst says the company will release two 5G iPhones, a 6.7-inch and 5.4-inch model, in 2020.
Both Sprint and AT&T will soon offer the Galaxy S10 5G this month. (Sprint will only sell the phone in cities where its 5G network is live, while AT&T is restricting sales to corporate customers.) Previously the 5G-ready phone was only available through Verizon.
We've also reviewed the LG V50 ThinQ, available on Sprint's 5G network, which we tested in Dallas.
What is 5G?
The term 5G stands for fifth generation. A generation refers to a set of requirements that determine what devices and networks qualify for the standard and will be compatible with each other. It also describes the technologies that power the new types of communication.
What Will 5G Be Capable of?
"You'll be able to download a full-length feature movie in a matter of seconds as 5G evolves," said Ted Rappaport, director of NYU Wireless, a research center at NYU's Polytechnic School of Engineering. According to Rappaport, the fifth generation could offer speeds of up to 1,000 times that of 4G. In fact, we could see speeds of "10 gigabits per second or more, with one to several hundred of megabits per second at the edge of the cell (site)," Rappaport said.
Besides faster movie downloads, expect the higher speeds of 5G networking to provide the kind of low latency needed to run demanding virtual reality apps on standalone headsets. You'll also have quicker access to documents, photos and files in the cloud.
What Will 5G Impact Beyond Smartphones?
While you can expect faster throughput on your mobile device — once you have a 5G-capable phone connected to a network delivering data at faster speeds — equipment makers and network operators seem even more excited about 5G's potential in other areas. For instance, 5G is expected to enable more efficient communications between different devices, said Asha Keddy, vice president of standards and advanced technology at Intel.
For more information
source:
https://www.tomsguide.com/us/5g-networking-faq,news-20629.html