Are you Having Issues With WhatsApp ? Has it Stopped Working?)
You are here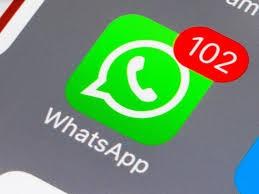 By Arthur Moses Opio
From the latest ICT reports, WhatsApp will stop working on old phones with old Operating System versions.
This should be a cause for concern especially that WhatsApp has somehow become a lifestyle and in many places it is probably becoming the number one means of communication, some people also use it for business and many other social and work-related engagements. WhatsApp allows you to download pictures, text documents, videos, etc. A day without WhatsApp, could mean loss of money for some people or even be out of touch of current news.
In an article Titled, "WhatsApp is about to stop working on millions of phones(Android and iPhones)" by Anthony Cuthbertson. The underlying reason was that "These devices don't offer the kind of capabilities we need to expand our app's features in the future".
They said a major update to WhatsApp would see millions of older iPhones and Android cut off from the hugely popular messaging app from 1 February. This could be probably one of the reasons your phone's WhatsApp isn't working. If you were using a phone with the windows operating system, you could have also realized that at the end of 2019, those phones couldn't access WhatsApp.
Why they are stopping Older iPhones and Androids devices?
The Facebook-owned app said it is necessary to block people who are running older versions of both Android and iOS operating systems in order to protect the security of its users. (So this means your security is paramount)
Because they no longer actively develop for these old operating systems, some features might stop functioning at any time
Versions affected
iOS (iPhones)
Any iPhone running iOS 8 or earlier, meaning anyone with an iPhone 4 or older will no longer be able to use WhatsApp.
However, Certain other phones that were released before iOS 9 was launched will be able to update to the newer operating system. These include the iPhone 4s, all models of the iPhone 5 range and all models of the iPhone 6 range.
Android
Any smartphones running Android 2.3.7 – also referred to as Gingerbread – will be hit, as well as all older versions of the OS.
WhatsApp said, "While these mobile devices have been an important part of our story, they don't offer the kind of capabilities we need to expand our app's features in the future, This was a tough decision for us to make, but the right one in order to give people better ways to keep in touch with friends, family, and loved ones using WhatsApp."
What you should do?
For you to have the best experience, it is recommended that you use the latest version of iOS or Android available for your phone
In some instances, you might need to upgrade and get a new phone with the latest operating system
List of affected phones, click this link, and possible alternatives, click this link
NOTE: One of the reasons DICTS encourages you to follow through with the recommendations in this message is because recently one of the wealthiest men on this earth JEFF BEZOS, was hacked. It became hot news all over the world especially pointing at the security and privacy issues as regards to WhatsApp(There are 12 security vulnerabilities that were discovered on the WhatsApp platform). The Amazon Boss got a message apparently sent to his WhatsApp by the Saudi Crown prince, it is believed the message included a malicious file that infiltrated the phone of the world's richest man.
This can happen to any of us.
You could turn off downloads of pictures or videos on your phone so that it isn't automatically downloaded when connected to WiFi or data. However, turning off isn't an assurance, opening WhatsApp could probably trigger the malware but research is still being done to ascertain the security vulnerabilities.
Try as much as possible to put measures to be secure, do not keep sensitive data on your phone, always update and run the latest versions.