Beware – Smartphones Can Be Hacked With Malicious Replacement Parts
You are here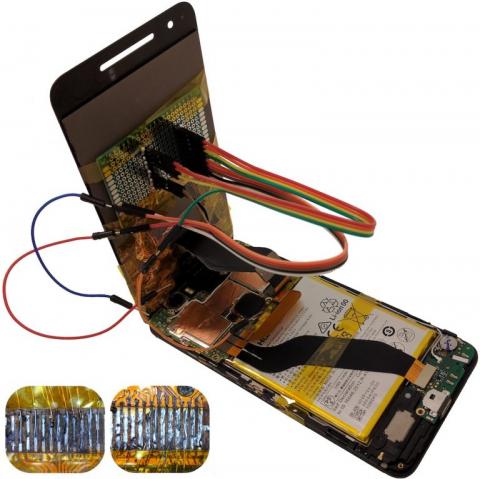 IT security researchers at Israel based the Ben-Gurion University of the Negev has discovered that smartphone users looking to replace or repair their device can become the target of a sophisticated hack attack allowing hackers to steal personal and financial data.
The researchers conducted their tests on LG G Pad 7.0 and Huawei Nexus 6P smartphones and demonstrated that even a simple screen replacement could cause huge damage to the user because attackers can embed a malicious integrated chip within the touchscreen since third-party manufacturers produce these screens.
Beware - Smartphones Can Be Hacked With Malicious Replacement Parts
Chip used by researchers – Image Credit: Omer Shwartz
This allowed researchers to access personal data of the user including recording keyboard commands, taking pictures or record videos of the owner, install malicious apps, send commands without the knowledge of the owner and even taking the user to malicious and phishing websites. In the second phase, researchers noticed that the malicious chip could also exploit security flaws in the operating system kernel of a targeted device.
Read more from this link