How to Backup Your Gmail Account to YOUR Hard Drive
You are here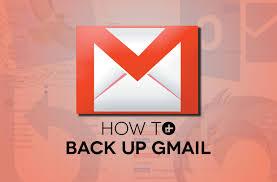 It's true: Google's suite of services holds the keys to your life. Apps like Gmail, Contacts, and Keep have almost entirely replaced the need for a traditional address book and paper diary.
Given how much of your life sits in the cloud, wouldn't it be sensible to back it all up occasionally? Your productivity would grind to a halt if you lost access to every contact and every item on your agenda.
If you want to create a backup your Gmail, you have many approaches available to you. You could use Google's native tool, you could rely on a third-party app, or you could take a customized approach
In this article, we'll look at all three approaches to backup your Gmail in more detail.
How to Backup Gmail Using Google
Google's native tool is effective if you're happy with a ZIP file of all your emails in the MBOX format. If you're looking for something more nuanced, it might not be satisfactory.
Oddly, Google's native tool isn't even found within Gmail. Instead, you will have to log into your Google account at myaccount.google.com.
Once you've logged in, use the panel on the left-hand side of the screen to navigate to Personal info & privacy > Control your content.
Read more [Source]