How To Download Your Admission Letter From The Admission Portal
You are here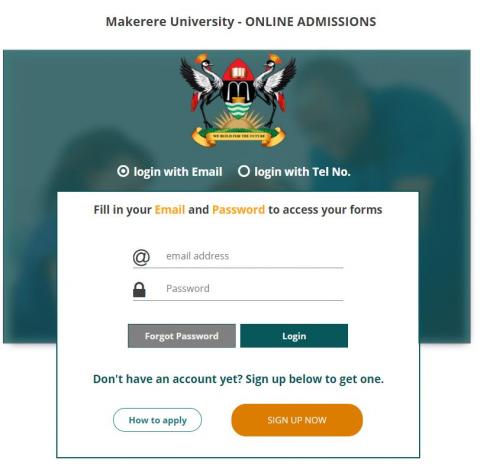 Dear Students
Inorder to for your to be able to download your admision letter.
Follow the steps below.
Step 1 - Log into the admission portal https://admissions.mak.ac.ug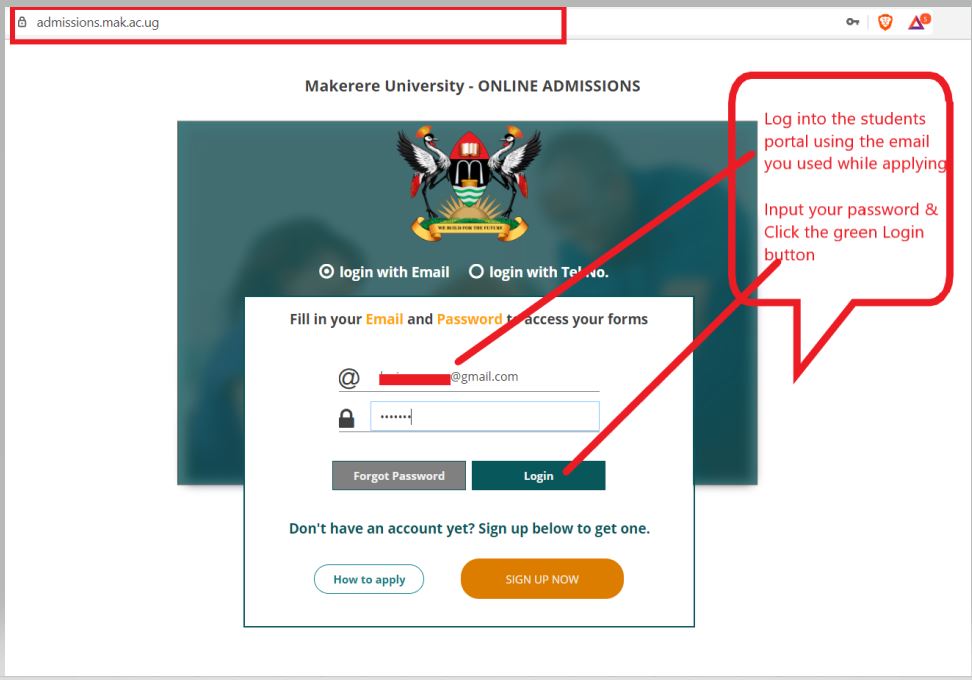 Step 2 When logged in, you will see a blue button DOWNLOAD YOUR OFFER LETTER or  another one PRINT FORM, please click on those buttons as shown in the picture below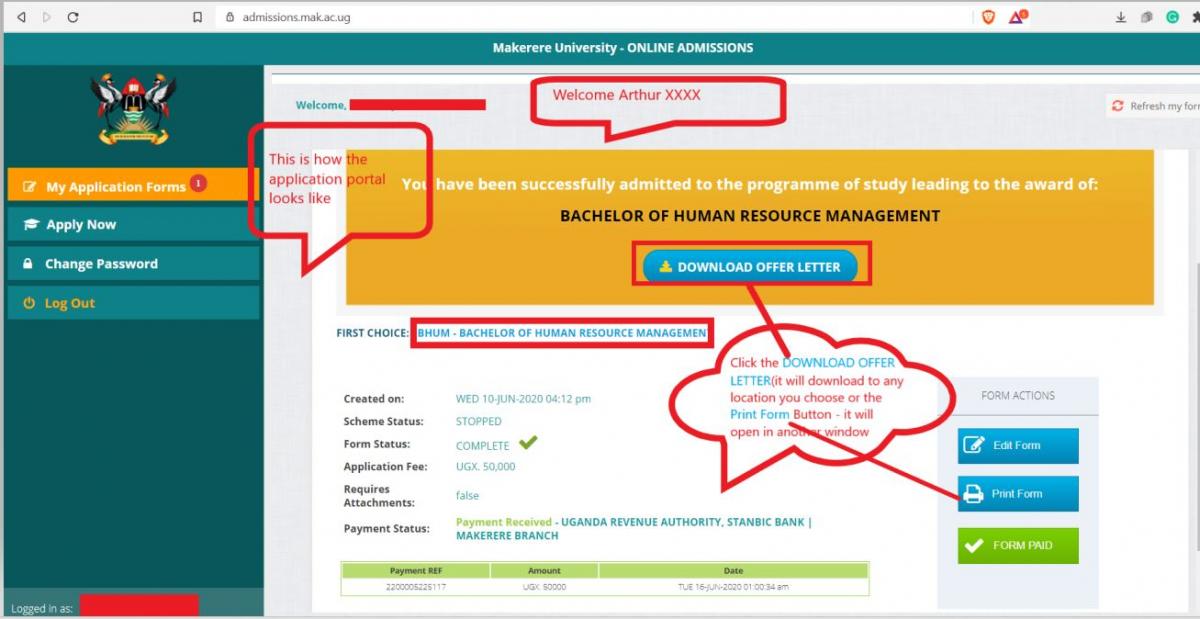 After you have finished.
Your can get the letter downloaded in a preferred location in your computer or you could print it after clicking the print form button, it does open in another window.
Note:
Ensure that you Log out after downloading
Do not save your password or a browser
For any inquiry log a ticket via https://support.mak.ac.ug 
End User Support